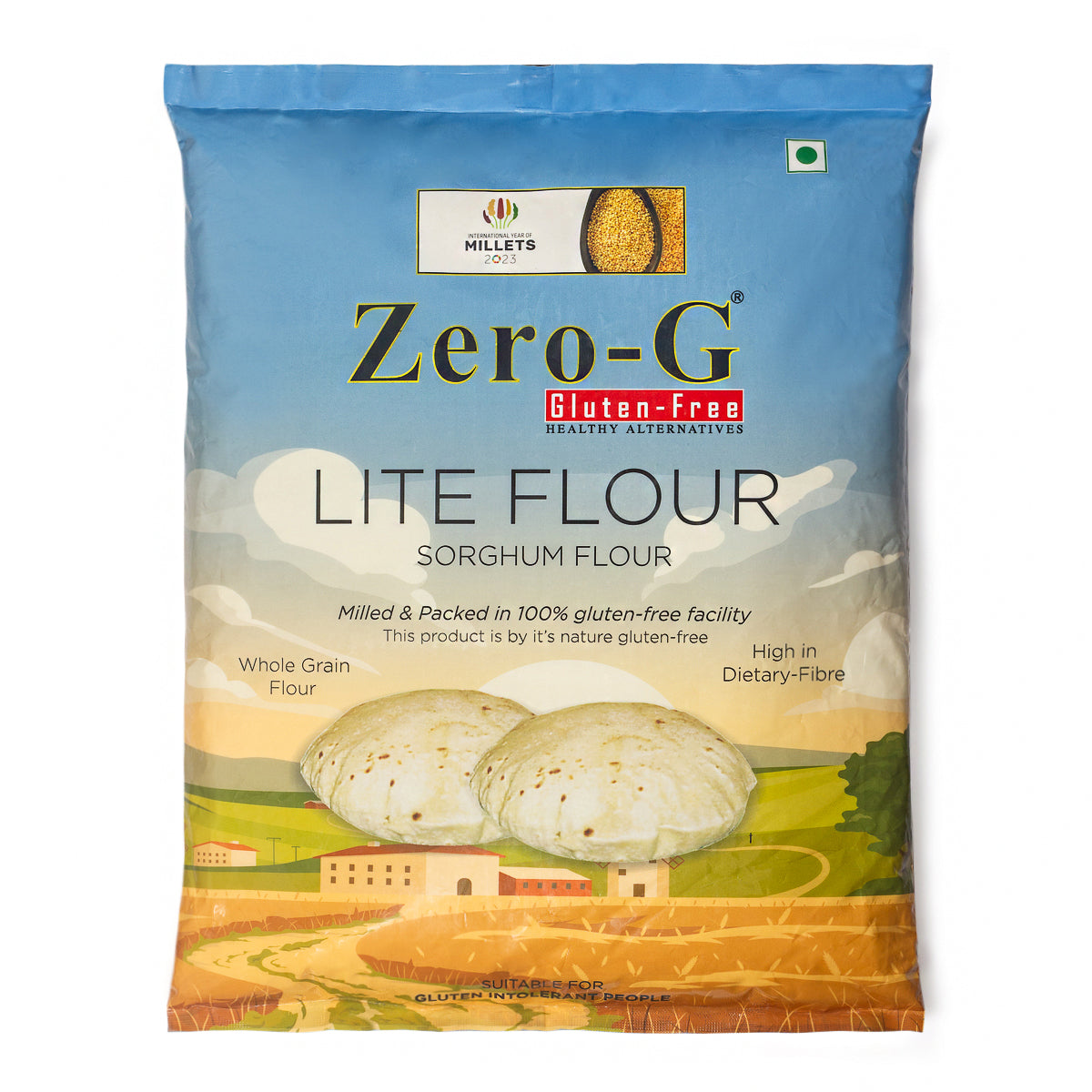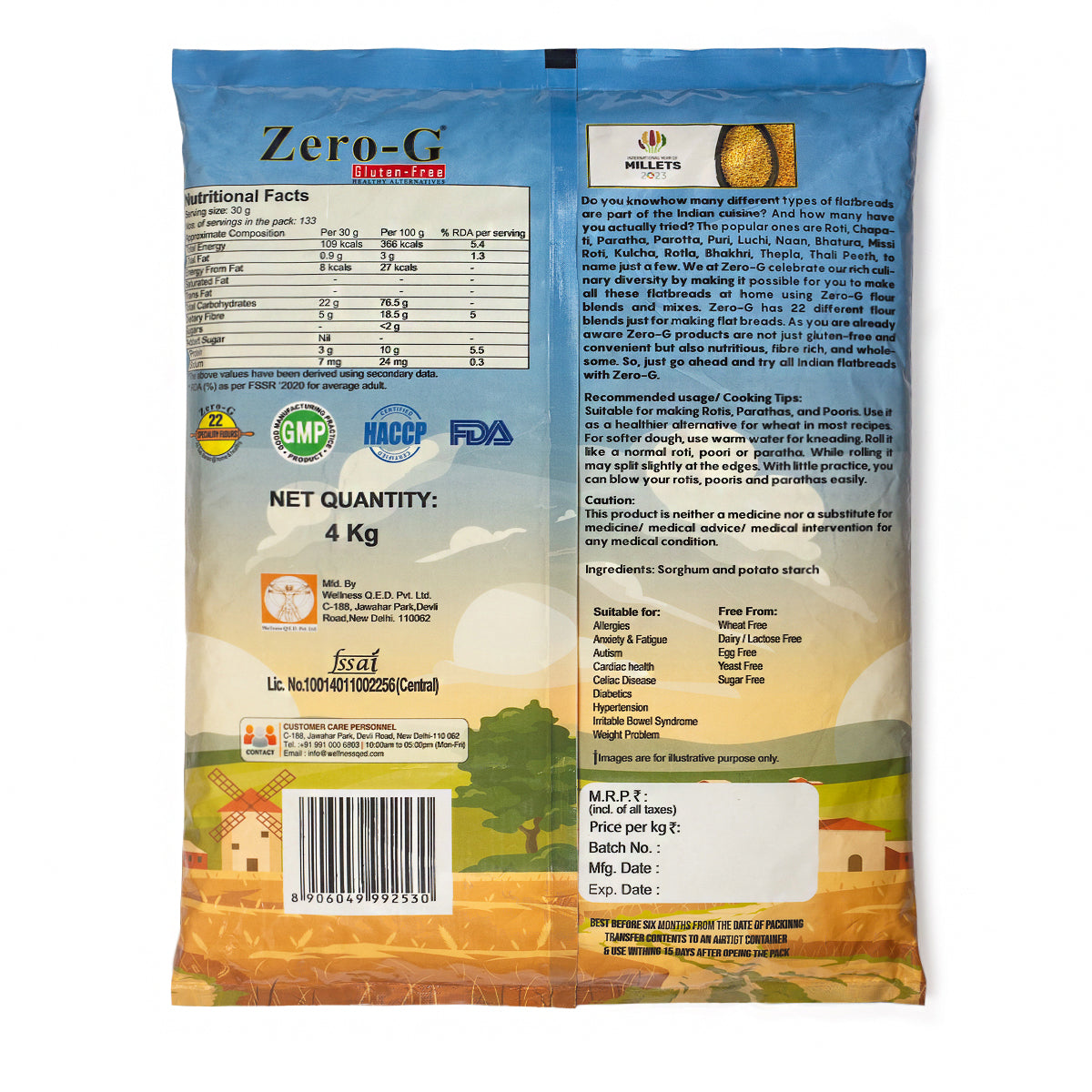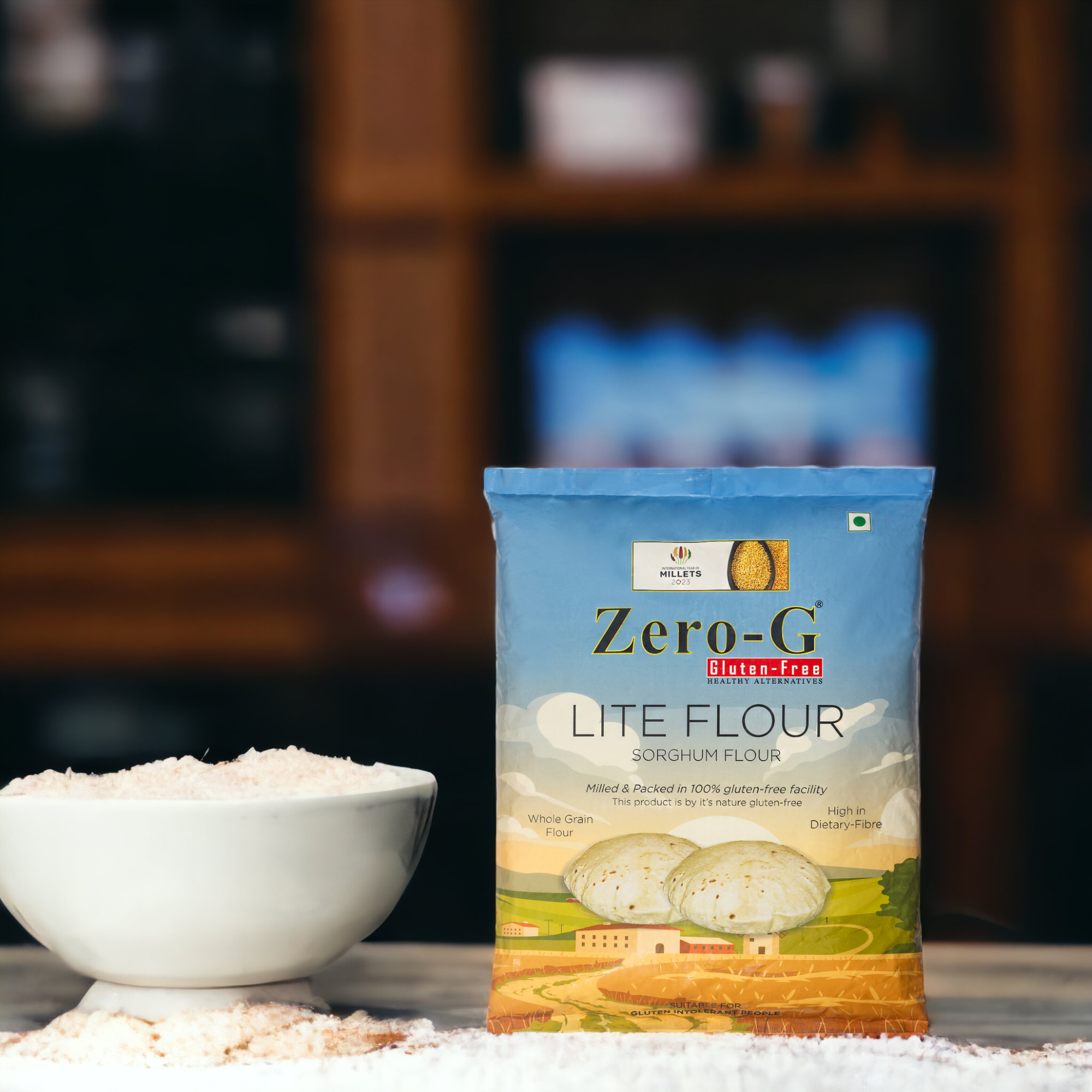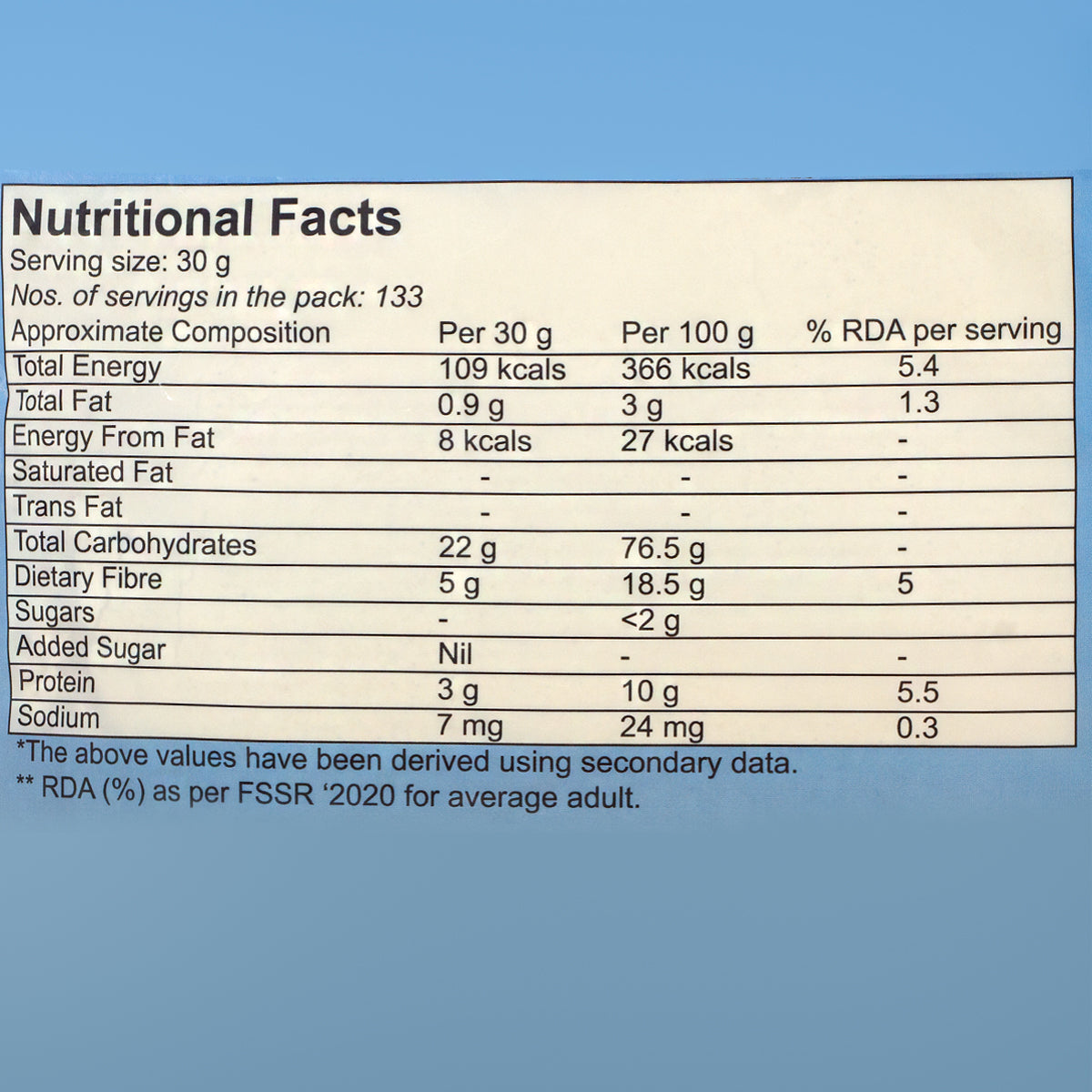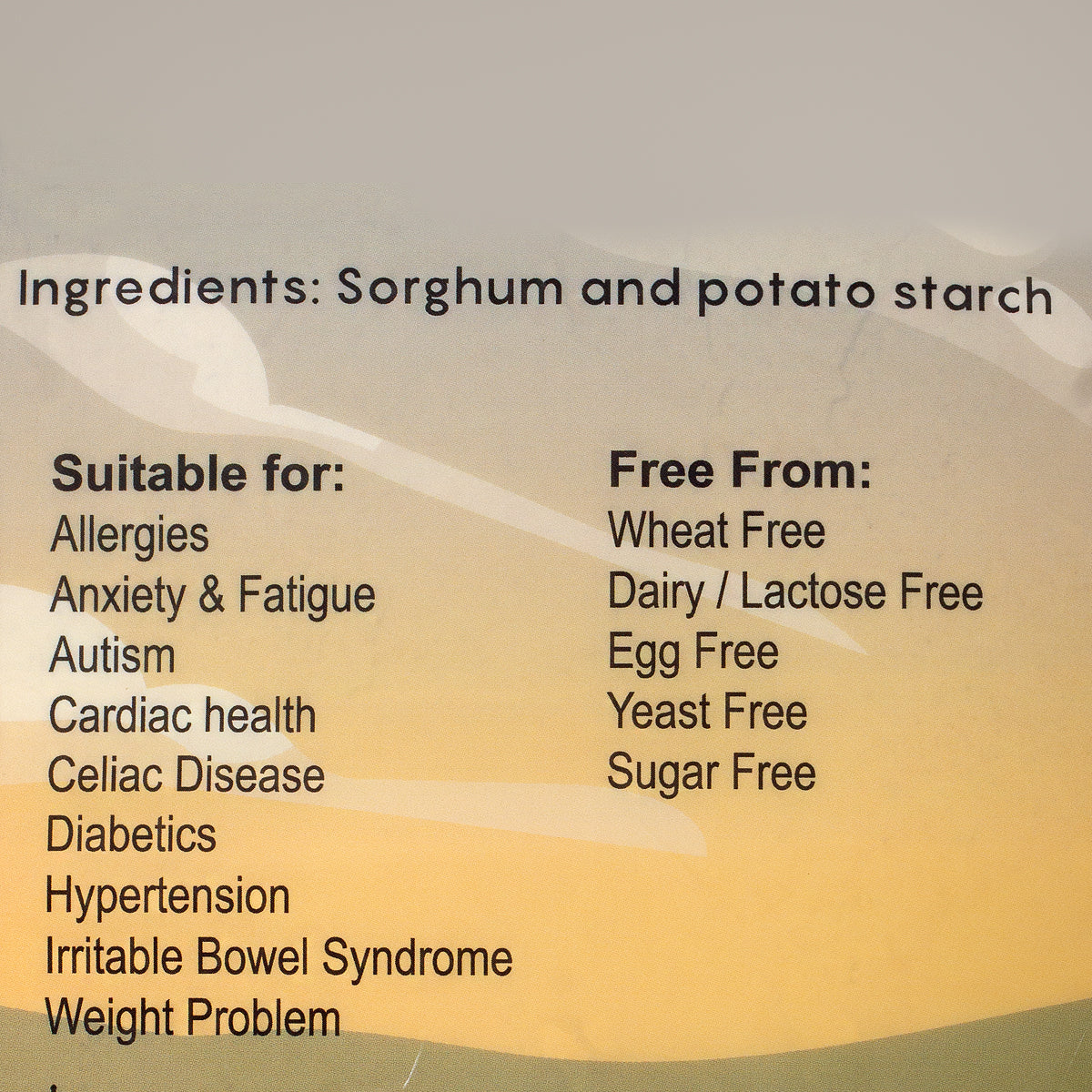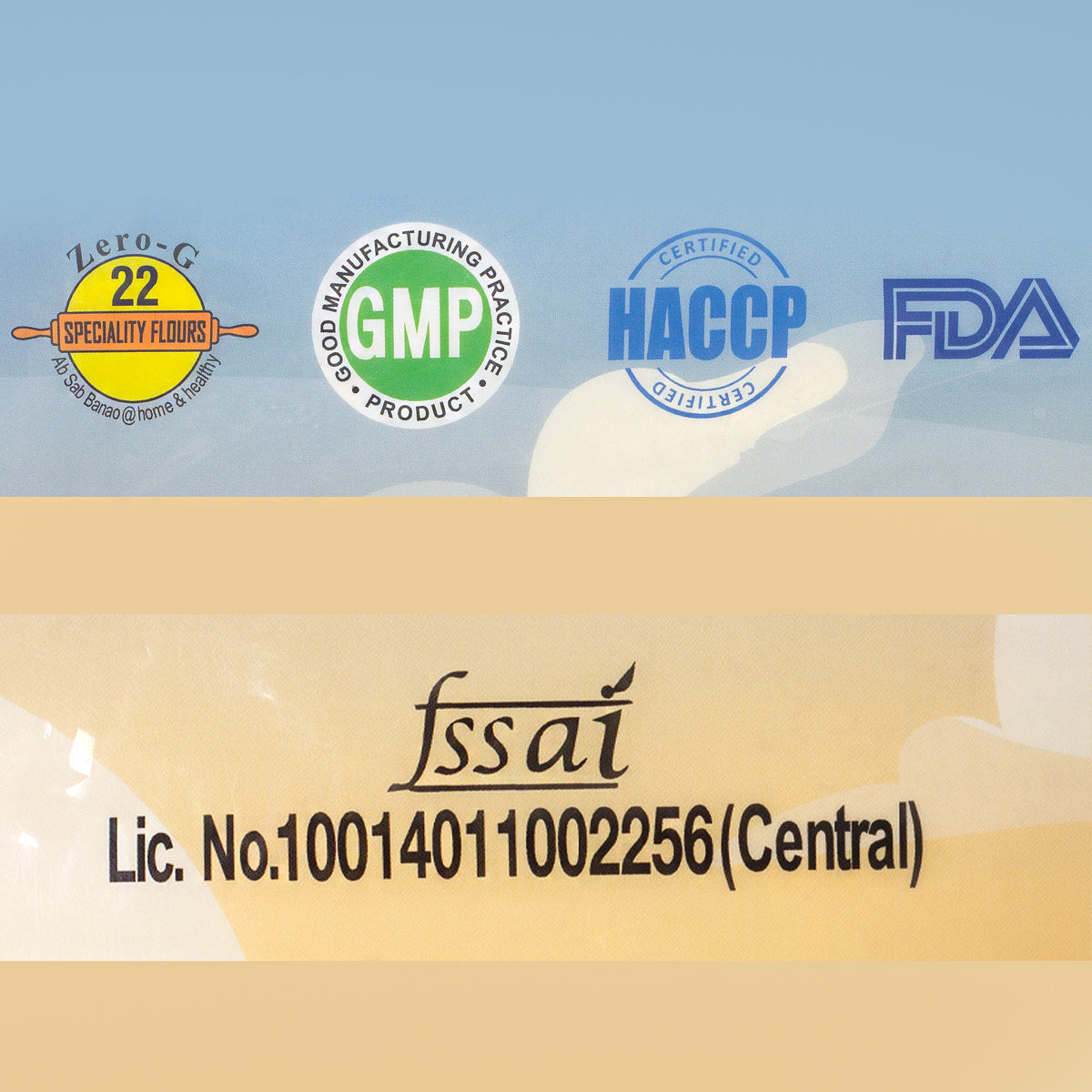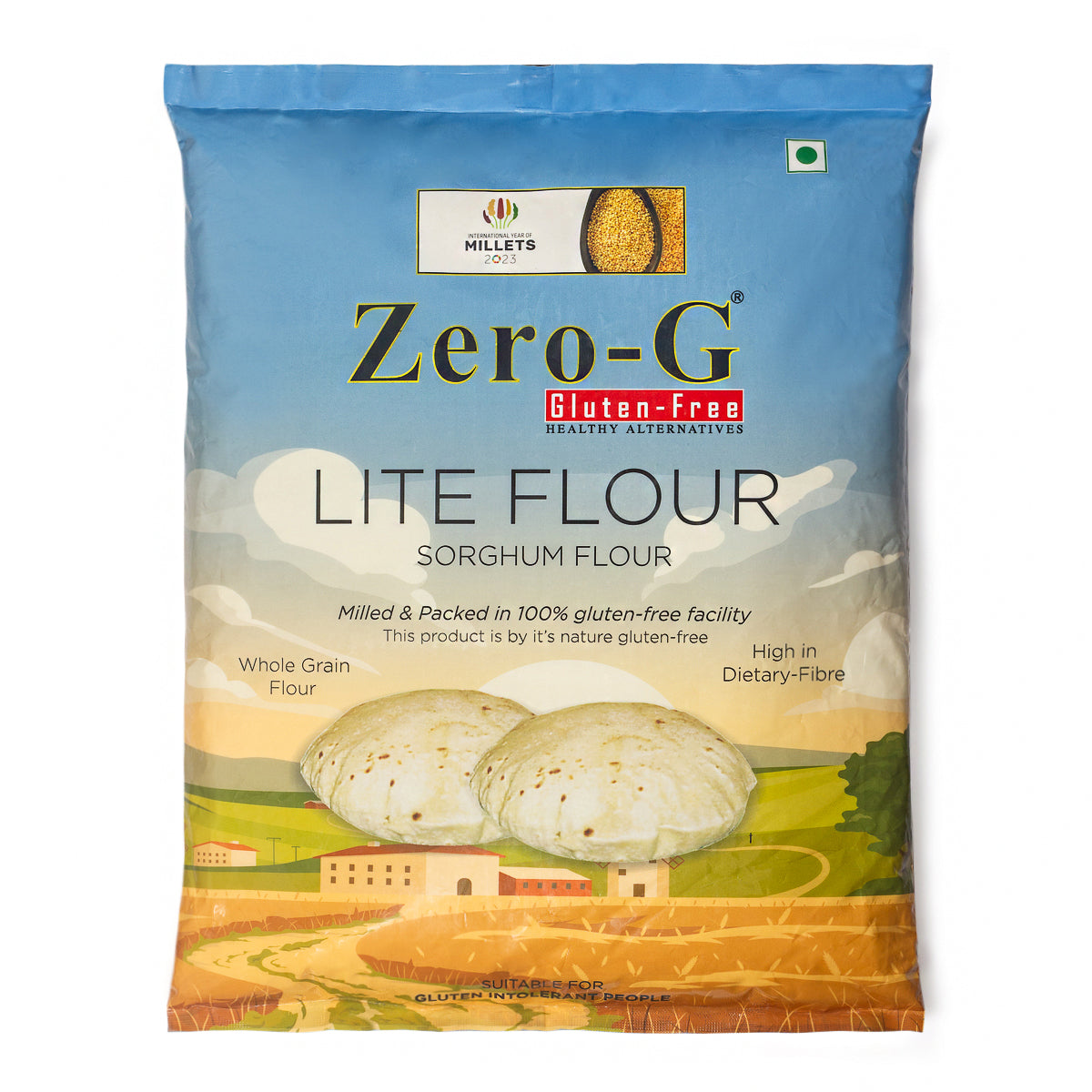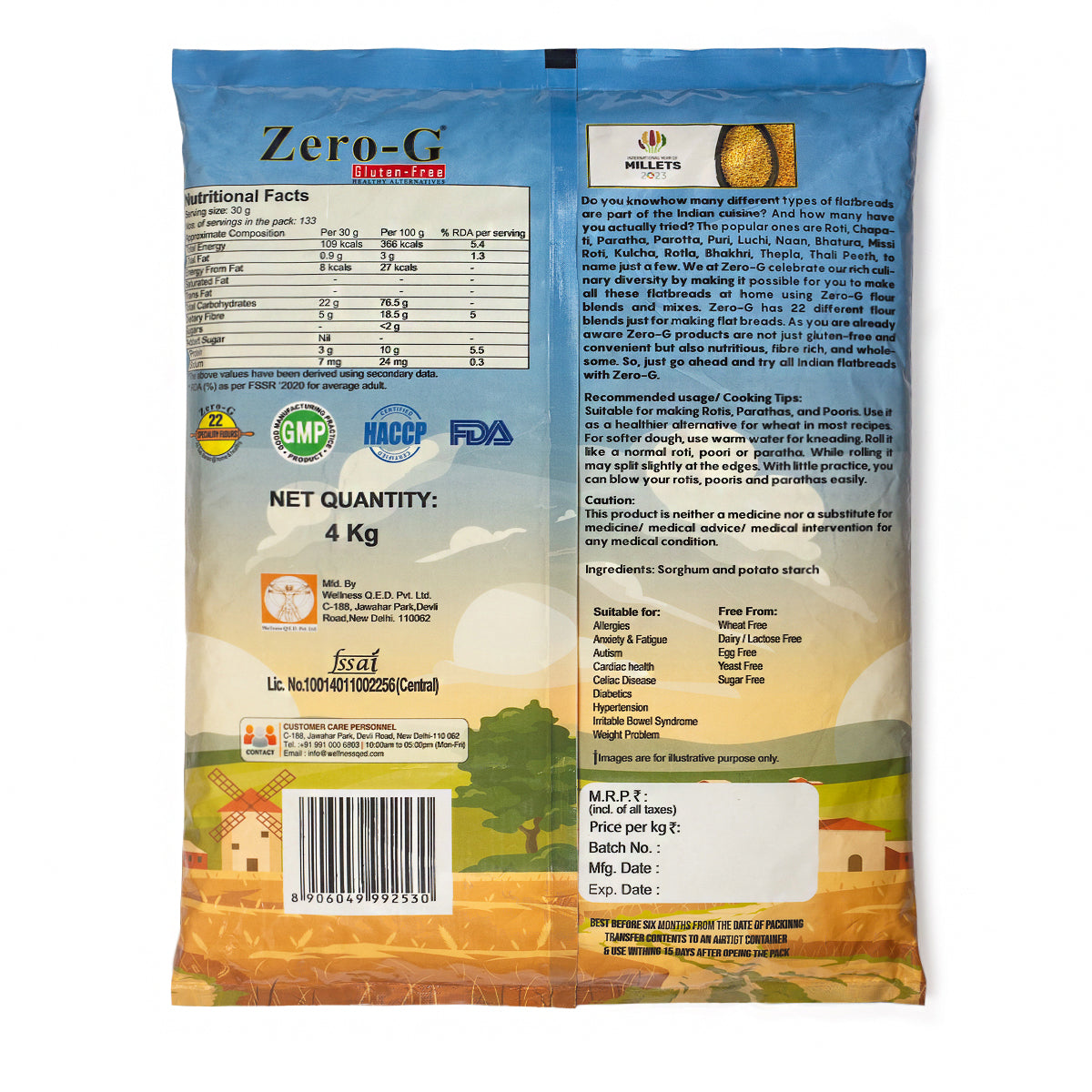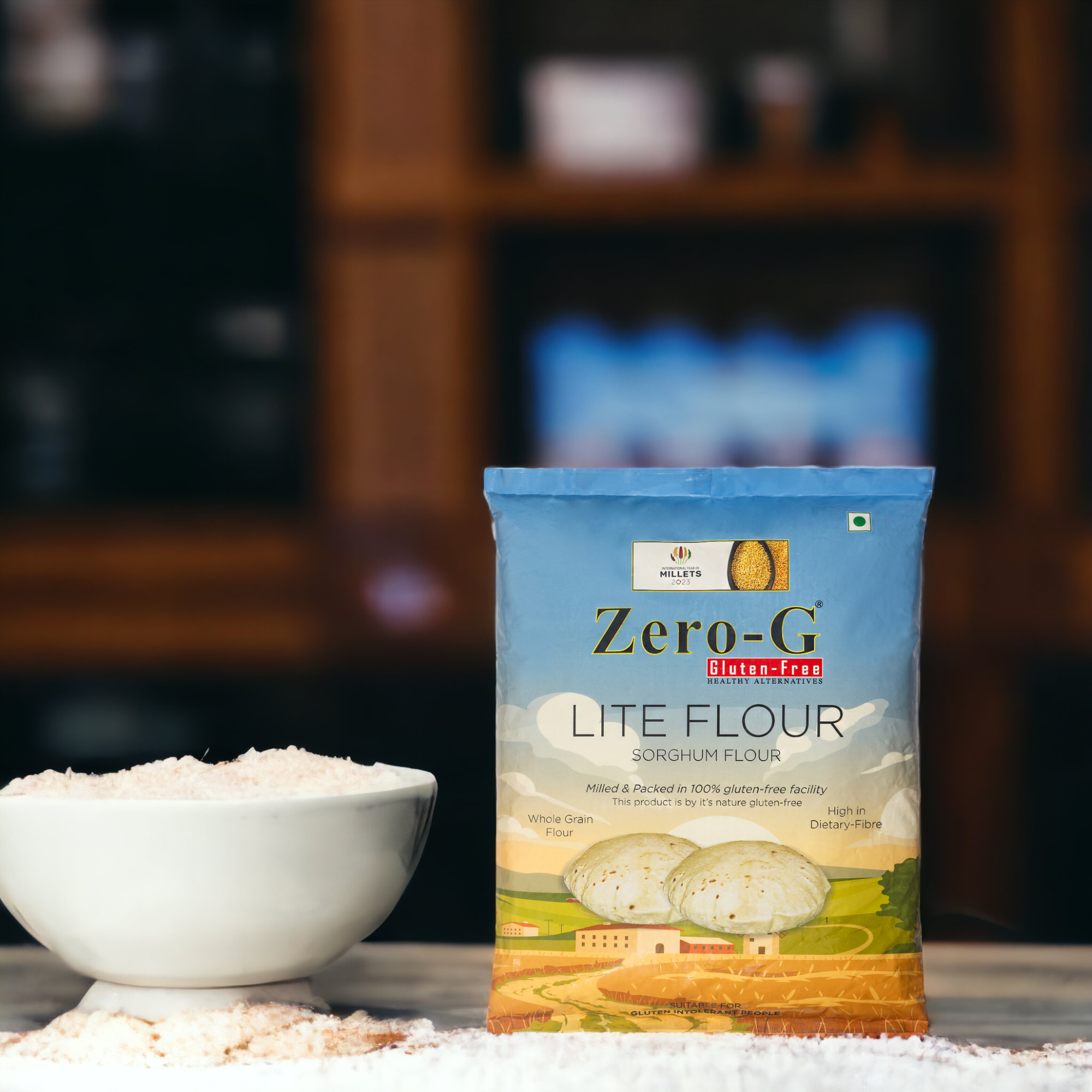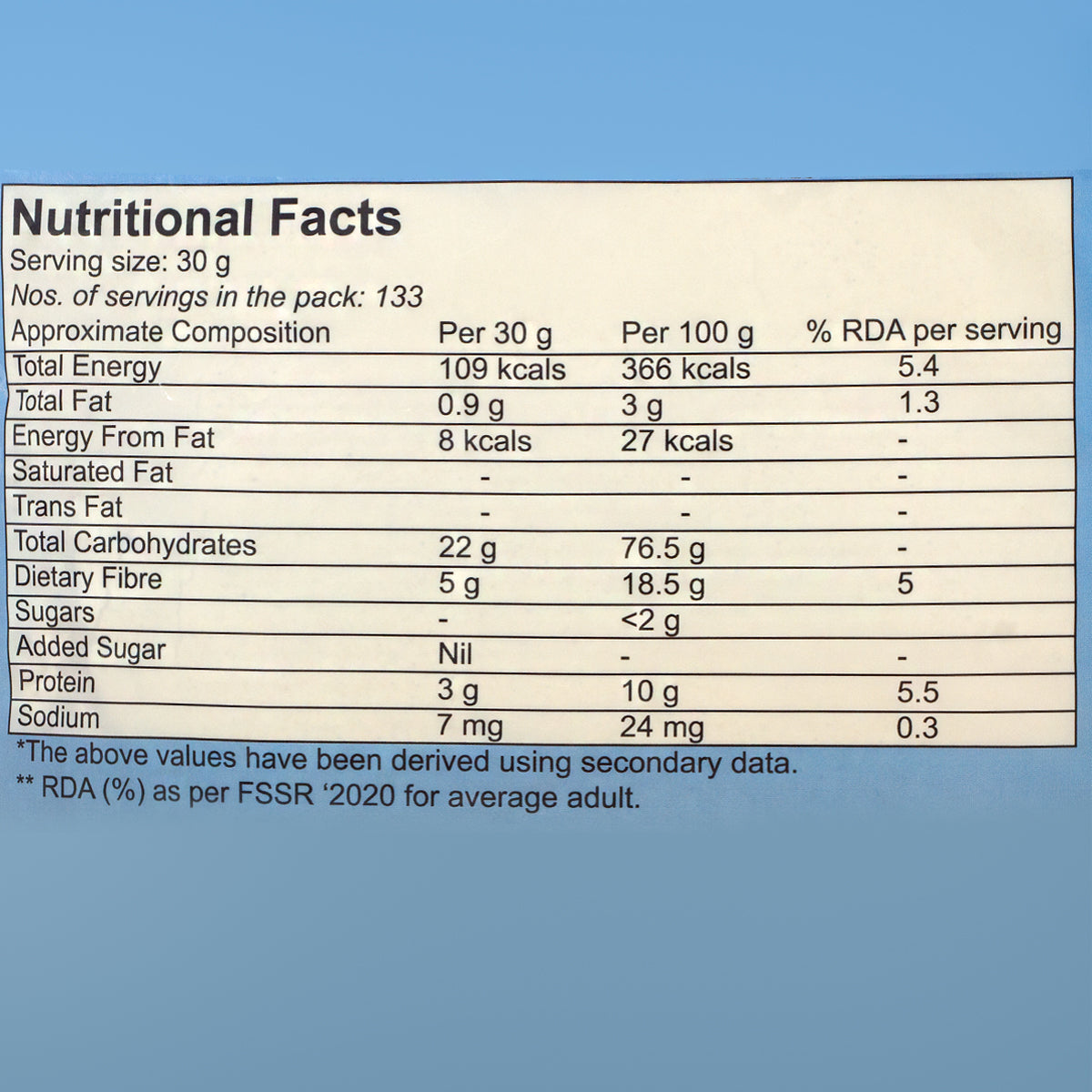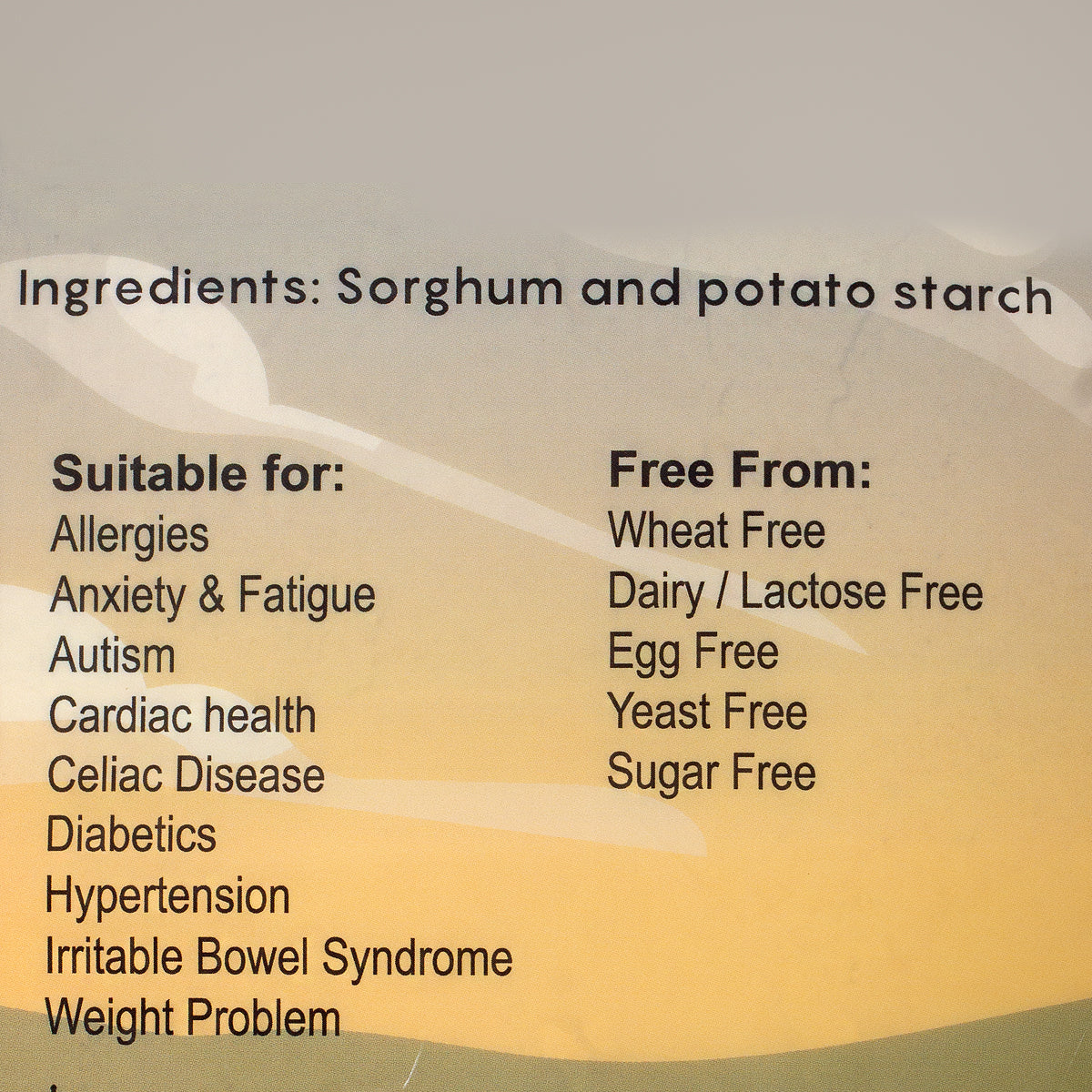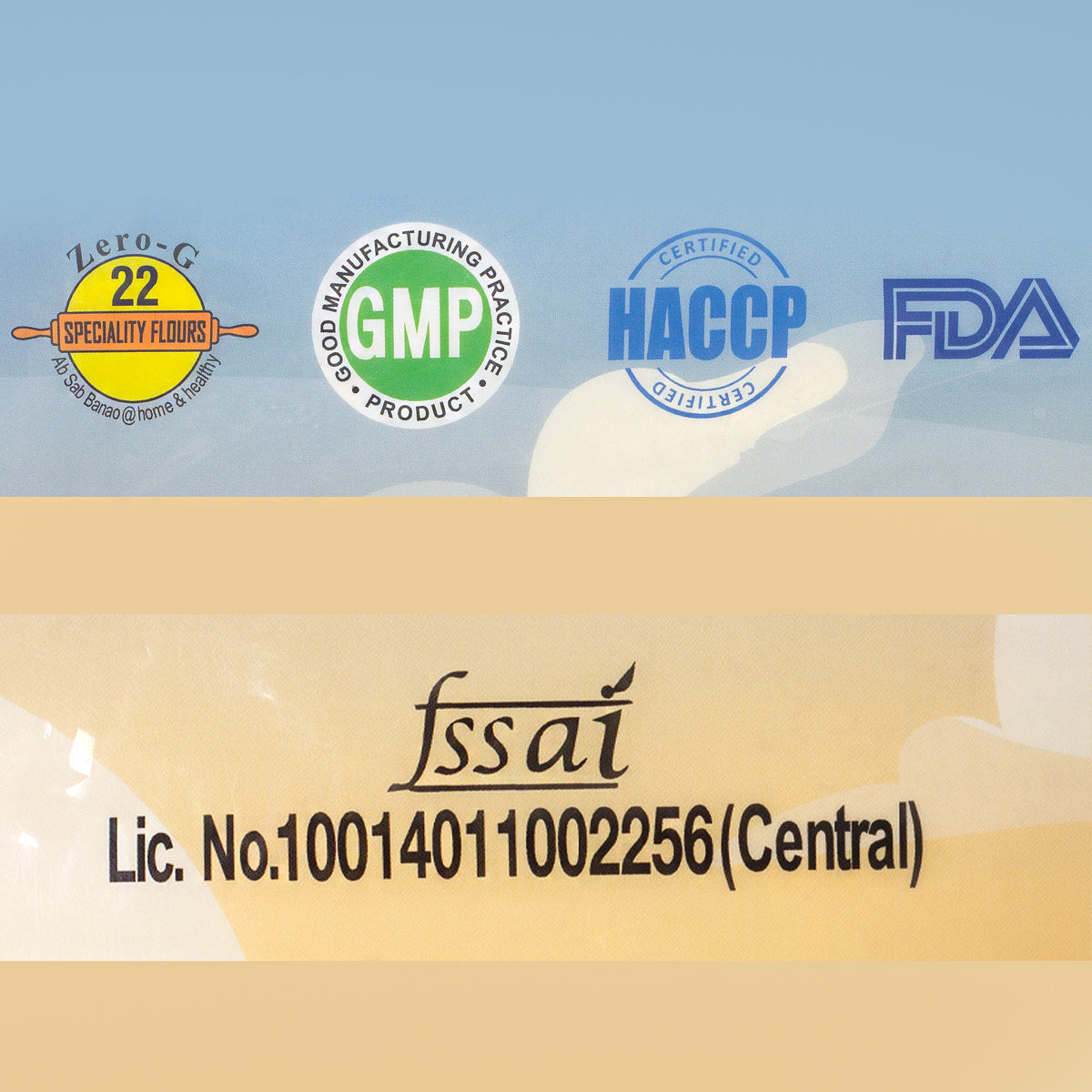 Zero-G Lite Flour - 4 kg
Rs. 665.00
( Inclusive of all taxes)
Brand: Zero-G - Gluten-free Lite Flour. Highly functional, Hypo-allergen Sorghum blend flour for coeliacs and autistic population in particular. Gluten free Sorghum Flour. Suitable for making rotis, parathas and pooris. Highly functional, Hypo-allergen Sorghum flour for coeliacs and autistic population in particular. Whole Grain flour, high in dietary fibre. Milled and packed in a 100% gluten-free facility. This product is by its nature gluten-free. Suitable for gluten intolerant people.
Zero-G is a brand of gluten-free staples. Zero G Lite Flour is a premium quality Flour made from Sorghum (Jowar). ZERO-G Lite Flour is completely free from known allergens like wheat / gluten, soy, milk / lactose, egg, sugar, yeast, artificial colours and preservatives. Since it contains no gluten, it is deemed as an excellent and preferred choice for persons suffering from gluten intolerance.
This product kneads and rolls almost like a regular atta, and you can enjoy perfectly blown rotis. Sorghum or Jowar is an extremely light grain with high potassium, Iron & fibre content. Regular consumption of this flour will also benefit people with high blood pressure, diabetics, over-weight people.
Recommended usage / Cooking Tips: Suitable for making Rotis, Parathas, and Pooris. Use it as a healthier alternative for wheat in most recipes. For softer dough, use warm water for kneading. Roll it like a normal roti, poori or paratha. While rolling it may split slightly at the edges. With little practice, you can blow your rotis, pooris and parathas easily.
Free from :Nuts, Egg, Meat
Vegetarian : Yes
Ingredients:
Sorghum and Potato Starch
Caution :This product is neither a medicine nor a substitute for medicine/ medical advice/ medical intervention for any medical condition.
Country of Manufacturing : India